Shipping container units - unbeatable strength and security
All our storage units are shipping containers, ranging from 8ft in size to 40ft. Shipping containers provide unbeatable strength and security:



Manufactured from thick corrugated, weatherproof steel - theft and vandal resistant


Marine ply flooring, designed for heavy load bearing


Rubber sealed, watertight doors


Vents to combat condensation


High security locking system - a steel box is used to protect the lock from bolt-croppers, angle grinders, chisels, or other methods of forced entry. When used in conjunction with the high security padlocks we supply, unauthorised entry is virtually impossible without specialised cutting instruments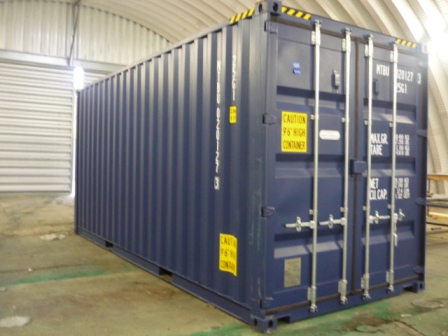 Our steel shipping containers are the perfect solution for secure storage space for your large outdoor items. Practical easy access - pull up right up to your container to unload. Outdoor container storage enables you to store items that indoor storage warehouses prohibts, So whether it's your lawnmower, sports' equipment, or painting and decorating trade essentials, we can accommodate.

Contact us today at STORE4U on 0151 546 4900. You can be sure of a friendly and helpful response from any of the team and remember - we will not be beaten on price!