ARCHIVE DOCUMENT STORAGE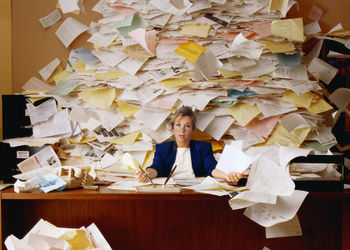 With HM Revenue and Customs requiring businesses to keep records for a minimum period of six years, combined with the enormous of amounts of other paperwork generated in the office, files and cabinets full of old paperwork can quickly take over valuable working space. With every filing cabinet used for document storage there is dead office space that could be put to more productive use in terms of generating income. This is why many businesses are choosing to look for alternative off site storage options. STORE4U can provide a low cost and convenient solution with our self storage units for archived documents.

Many businesses worry about the cost, inconvenience and security of moving their documents off site, but
STORE
4U
can reassure you with the answers to these FAQ
ISN'T STORING DOCUMENTS OFF SITE MORE EXPENSIVE THAN KEEPING THEM IN THE OFFICE?
Many businesses see archive document storage as a grudge purchase, but in reality the cost of moving to bigger premises sooner rather than later to gain extra space, or putting off gaining that extra desk for a new member of staff, will far outweigh the cost of keeping your archive documents out to the office.
STORE
4U
makes the cost of storage a little bit easier by providing the most cost effective and flexible archive storage facility in Merseyside. With a choice of different sized units to fit your individual requirements, you only pay for the space you need.
For our 10ft document storage units you only pay £15 per week (plus VAT), and a 20ft document storage unit is just £23 per week (plus VAT). And there are no hidden charges!
WHAT IF I WANT INSTANT ACCESS TO MY DOCUMENTS?
You will have access to your documents 24hrs a day, 7 days a week, so even if you are working until 3am in the morning and urgently need a relevant document, you can come and get it. When you become a
STORE
4U
customer you are given the key to your unit, along with the phone code to automatically open our
barrier controlled gates
, so there are no restrictions to accessing what belongs to you!
WILL MY DOCUMENTS BE SAFE?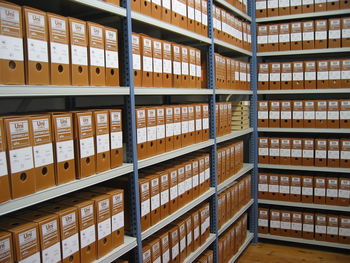 STORE
4U
understands it's paramount to keep your documents secure from theft and preserved in the condition they arrived in. All our document storage units are clean, dry and humidity controlled with ventilation. We now also offer indoor storage options for all our archive storage customers! And we take the highest security measures on our site with CCTV, alarms and lighted compounds. As you will be the sole key holder to your unit, no one else can gain access by key or otherwise!
To make document storage even simpler,
STORE
4U
can provide archive boxes specifically for the purpose of storing documents. Please contact us for a quote on prices and storage rates.

Contact us today at STORE4U on 0151 546 4900. You can be sure of a friendly and helpful response from any of the team and remember - we will not be beaten on price!