Self Storage Liverpool News
Gated security entry system
STORE
4U
has installed a gated entry system. In order to make entry to our storage compound more secure, and more convenient for our customers, we have replaced the key fob entry with a dial up system.
DIAL UP FOR ENTRY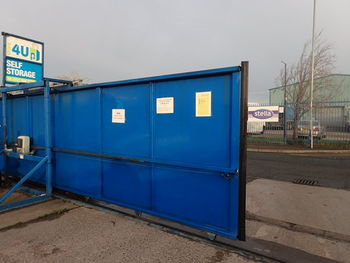 As a self storage client at
STORE
4U
you will be given the code to open the sliding gates. This code can be saved on your mobile and your number is registered to the system. Entry to the site is then gained by simply dialling the code from your phone, and the gates are opened automatically from auto recognition of your number.
You can register as many phone numbers as you like to the system. This saves our clients who need employees or other family member to gain access to their storage unit, the hassle of having to pass the key fob between themselves.
Published Tuesday 9 October 2012