Self Storage Liverpool News
Grafo-therm Treatment - keeping condensation at bay
We are now treating all our new storage containers with Grafo-therm, a spray on ceiling coating for containers that inhibits the formation of condensation, and helps keep the contents of your container dry throughout the year.
What causes condensation in containers?
Because containers are made from steel, the internal temperature can vary enormously overnight and during winter months, causing moisture to form on the ceiling and walls, which then drips down onto the contents of the containers as it builds up. This is can cause a big problem and a lot of damage to paper, cardboard and textiles, which can become mouldy over time.
How does Grafo-therm help?
Grafo-therm is effective at slowing down the formation of condensation and reducing moisture damage. It is a textured coating that is simply sprayed onto the ceiling of the container and works by preventing heat loss, absorbing excess moisture and speeding up evaporation.
Storage items that benefit from Grafo-therm:


Furniture


Textiles


Cardboard packaging


Archived documents/paperwork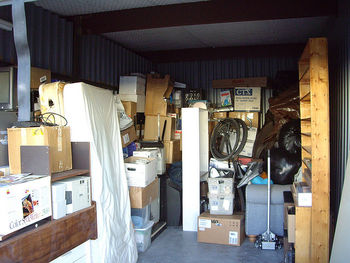 Published Friday 8 April 2016